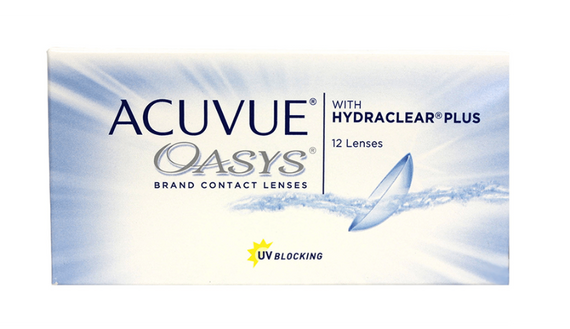 12 lenses per box
1 week extended wear or 2 week daily wear.
All day comfort, great for people on a computer or reading all day, or other tasks where you don't blink as often to rewet your lenses naturally.
Contains HYDRACLEAR® PLUS Technology so your lenses don't get dried out in heavy A/C or dusty or dry air environments.
Lens material = Senofilcon A.
Water content = 38%
Oxygen permeability measurement (Dk/t) = 147. (Higher number is more oxygen permeable).
UV blocking built in.
Marking on the lens reads 123 on the outside so you know when it's inside out.
Visibility tint (a faint tint to help find the lens if you drop it).
Oasys is the most commonly prescribed brand for first time contact lens wearers.
Acuvue Oasys with Hydraclear Plus 12 pack
$65.95